Tuesday, July 06, 2010
Back in October when we wrote that message in the sand I never thought that we would have an answer this soon. And to answer the question Our daughter is waitng for us in Hanzhong city . Which is a municipality in the southwest corner of Shaanxi province, in central China.
And now without further ado It is with great pleasure & honor that I present
He Meng Xiang
Soon to be known as
Aislinn Mariah
She was born April 23,2008. Now when I said I believe in signs, I went back into my post to see what I
wrote
around that time...

This was the first photo we saw. When we locked Meng Xiang file we were sent a update on her..........
She is a gentle and pretty little girl.
She is living with foster family and gets on very well with foster brothers and sisters.
She likes to be held by mom.
She has big and beautiful eyes.
She seems to understand what you said.
She is speaking now and she can say words of "mama (mom)" and "baba (dad)".
She has formed regular daily routine.
She has good appetite and sleeping.
She is a lovely and easy-going girl.
Weight: 26.4 pounds
Height: 33.49 inches
Teeth: 19
We had Andrew's whole family in for Fathers day weekend and after breakfast on Sunday morning we told hime family. We are trying to get our updates now so we can apply for our I-800. We hope to be traveling by Christmas!


As Always Be Good & Be Safe
Labels: referral

| posted by Donna Mangia at 4:09 PM

This is an account of our lifes as we head down the path of life towards our first child. An invisible red thread connects those who are destined to meet, regardless of time, place, or circumstance. The thread may stretch or tangle, but will never break." --An ancient Chinese belief
About Me
Name: Donna Mangia
CURRENT ADOPTION STATUS

-
Get Your Own
Girly Comments & Graphics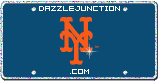 Myspace Comments
@
DazzleJunction.com
Myspace Comments
@
DazzleJunction.com
Girly Comments & Graphics

scroll down to bottom of the page and click on the stop button to turn off the music
My Blog was Blinged by: Sara Lane