Sunday, February 13, 2011
Its beginning to look like a little girls room.
Little by little Aislinn's room is coming together.There has always been a crib in the room being used by the different rugrats in our lives & we got a daybed from a family member, her dresser was from my & my sisters childhood bedroom, it was brown so I painted it white & added new knobs.


This Winnie the pooh quote has always been one of my favorites. It took me a long time to find this and it was a PITA to put onto the wall. Talk about a labor of love~ For some reason it wasn't sticking to the wall so it had to be put on one letter at a time.

When we first started this journey it was decided that her room would have a Winnie the Pooh theme but since she a bit older I figured instead of all Pooh Bear, we would just do a bit.


The shelves are full with stuffed animals, a Sonya lee doll, Irish Barbie, the pink Stitch & two precious moments dolls that Stew-Be had given me for Christmas a few years back. One is called Balance of Life & the other is Peace & Harmony.


Finally Aislinn Bookcase with some of the books I have gotten for her over the years (it was all organized & tidy but some little rugrats got into it to sit & read the book` after all that's what books are for~ to sit & read) I can't wait till Aislinn is home & we are sitting together & reading
.

As Always Be Good & Be Safe


Labels: Aislinn's room

| posted by Donna Mangia at 9:18 AM

This is an account of our lifes as we head down the path of life towards our first child. An invisible red thread connects those who are destined to meet, regardless of time, place, or circumstance. The thread may stretch or tangle, but will never break." --An ancient Chinese belief
About Me
Name: Donna Mangia
CURRENT ADOPTION STATUS

-
Get Your Own
Girly Comments & Graphics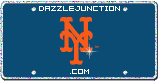 Myspace Comments
@
DazzleJunction.com
Myspace Comments
@
DazzleJunction.com
Girly Comments & Graphics

scroll down to bottom of the page and click on the stop button to turn off the music
My Blog was Blinged by: Sara Lane