Monday, January 24, 2011
TAKE TWO
O.K. We're on again. It was a long emotional weekend, which seem to drag on forever, only highlighted by a gathering of girlfriends for brunch & to shower one before her travel to China, then finish the day up with ice cream last night with my BFF.
When I wrote my agency this morning I stated "I know this is only a minor set back but after waiting so long even a few days seems like a lifetime". Jenny emailed me right back apologizing again for this happening (seems it does happen) & that we should know by today when my new appointment will be.
At noon I checked my email.........Lo & behold there was a email from Jenny with our new CA.
Right now Andrew is trying to work on our ticket.
Looks like we are going to CHINA!!!!

As Always Be Good & Be Safe
Labels: Adoption

| posted by Donna Mangia at 4:33 PM

This is an account of our lifes as we head down the path of life towards our first child. An invisible red thread connects those who are destined to meet, regardless of time, place, or circumstance. The thread may stretch or tangle, but will never break." --An ancient Chinese belief
About Me
Name: Donna Mangia
CURRENT ADOPTION STATUS

-
Get Your Own
Girly Comments & Graphics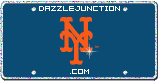 Myspace Comments
@
DazzleJunction.com
Myspace Comments
@
DazzleJunction.com
Girly Comments & Graphics

scroll down to bottom of the page and click on the stop button to turn off the music
My Blog was Blinged by: Sara Lane