Thursday, June 12, 2008
Happy 15th Birthday Matthew

.
Today is the birthday of our nephew & my godson Matthew.
Meatball is a cute kid who is sweet, generous,kind funny & very talented.We had the pleasure of seeing him perform in Aladdin last year,(unfortunately we miss him in West Side Story this year)
Meatball we luv you and can't wait to see you @ the end of the month.
Also a happy birthday to our brother in Law ( & Matthew's dad) Mike.
As Aways Be good & Be Safe

Labels: family

| posted by Donna Mangia at 12:18 PM

This is an account of our lifes as we head down the path of life towards our first child. An invisible red thread connects those who are destined to meet, regardless of time, place, or circumstance. The thread may stretch or tangle, but will never break." --An ancient Chinese belief
About Me
Name: Donna Mangia
CURRENT ADOPTION STATUS

-
Get Your Own
Girly Comments & Graphics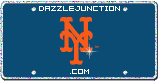 Myspace Comments
@
DazzleJunction.com
Myspace Comments
@
DazzleJunction.com
Girly Comments & Graphics

scroll down to bottom of the page and click on the stop button to turn off the music
My Blog was Blinged by: Sara Lane