Sunday, June 08, 2008
Three Word Sunday
Another crazy week here at Camp Chaos. I can't believe that it is June already, another school year is winding down, summer is in the air! The BBQ last Sunday for Andrew's B-day (pics to follow)was great fun for all. Friday Night was Michaela prom so I took the afternoon off to make sure I was there to take pictures and see her off( I am having a hard time believe my oldest munchkin is graduating in a few week going off to college and Rach will be in High school).
My nephew Seamus is so in luv with the youngest munchkin of my gang. Little Miss Kenzie lites up when he talks to her and he will come in from playing if she is crying to see how she is and make sure she is OK. This ruff and tumble little boy is as gentle as anything when it comes to her. So My three words for this Sunday are
A Blooming Romance?????
We're away for the weekend again. Looking forward to peace, quiet and more reading.

As Always Be Good & Be Safe
Labels: Three word Sunday

| posted by Donna Mangia at 6:00 AM

This is an account of our lifes as we head down the path of life towards our first child. An invisible red thread connects those who are destined to meet, regardless of time, place, or circumstance. The thread may stretch or tangle, but will never break." --An ancient Chinese belief
About Me
Name: Donna Mangia
CURRENT ADOPTION STATUS

-
Get Your Own
Girly Comments & Graphics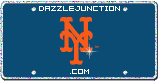 Myspace Comments
@
DazzleJunction.com
Myspace Comments
@
DazzleJunction.com
Girly Comments & Graphics

scroll down to bottom of the page and click on the stop button to turn off the music
My Blog was Blinged by: Sara Lane