Wednesday, July 02, 2008
Its ruff when one of the kids get sick. I so want to take away their pain. Its just as bad (for me as least) when its your parent. Mom's health has deteriorated since my dad's passing.Every 4 to 6 weeks I take her to her GP for a visit. With her
COPD
,
CHF
&
Pulmonary Hypertension
the Dr's like to keep an eye on her, so this came out of left field.
On Saturday when I went to take her to my sister's for breakfast with the grandchildren she said she was too weak and couldn't stand,that she hadn't been able to keep anything in her stomach, she went back to sleep, I kept checking on her thru out the day. On Sunday when I went down to her she was sitting at her Kitchen table, when asked if she was going to Jamie's today again it was a no. I made her a cup of tea and some toast. A few sips of the tea and a couple of bite of her toast was all she took and it was back to bed, another day of checking on her ( I sure did get my exercise this weekend) by that night I told her I think we should go to the hospital, she said she was feeling a bit better, still not keeping anything in her stomach and just wanted to get some sleep(that all she was doing all weekend).Monday again when I went down to her she was at the table, I fixed her tea & toast and ran to the post office. By the time I got back she was asleep again, soon after the kids came for the day. Again up and down the stairs checking on her she looked a bit better but I still wasn't happy with how she was so as soon as Tommy & Kenzie left for the day, I went into her room asked how she was feeling and said "I'm taking you to the hospital. Of course her reply was "No I'm feeling better" . I took a step back, thought for a second and chose my words carefully and said "You have two choices here, either I take to the ER right now or I call an ambulance and they take you, your choice! Of course she chose me taking her but I had to wait till she took a shower(gotta luv her)
We get to the ER and of course it is a zoo, her BP is really low and her pulse ox is low considering she is on O2. After waiting a bit we get into the back and they stat taking test,EKG, blood test, Chest, X-ray and an
Arterial Blood Gases test.
She was fine with all this till the they did the Arterial test, as I was standing outside of the cubical I hear her telling the tech in a pretty clam voice "I've had my blood drawn many time and they never hurt but YOU ARE HURTING ME" I remember when they use to do it to my dad and he would cry out so yes this test is painful. The Er Dr came over to me and said "I think she is in Congestive heart failure, her cardiologist is on his way. As we waited for him she grumbled that "that stupid kid hurt me, didn't know what he was doing" and I'm sitting there thinking to myself, "why are we here, she is more alert & wake now then she has been in 72 hrs! When the Cardiologist arrives and examine her he tells me, NO it isn't CHF, she is severely dehydration and that we are going to keep her over night. Waiting for a bed seem endless but finally a little before 5am we took her up and I stayed for a bit longer making sure she was OK.
When her Dr called me he said she caught a virus and this is what started the weakness, tiredness, not being able to hold her head up & since she wasn't keeping anything in her stomach and she was taking her pills (she takes 10 a day) her meds were whacking her system out.
Not sure how long she will be in. If you read this please say a little prayer for her. Thanks


As Always Be Good & Be Safe



Labels: family

| posted by Donna Mangia at 3:49 PM

This is an account of our lifes as we head down the path of life towards our first child. An invisible red thread connects those who are destined to meet, regardless of time, place, or circumstance. The thread may stretch or tangle, but will never break." --An ancient Chinese belief
About Me
Name: Donna Mangia
CURRENT ADOPTION STATUS

-
Get Your Own
Girly Comments & Graphics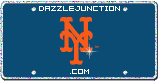 Myspace Comments
@
DazzleJunction.com
Myspace Comments
@
DazzleJunction.com
Girly Comments & Graphics

scroll down to bottom of the page and click on the stop button to turn off the music
My Blog was Blinged by: Sara Lane