Saturday, June 28, 2008
Congratulations Micheala & Rachael
Back to back night ceremony's, one inside , one outside, a I made it thru with out to many tears.
Rachael's moving up ceremony was held in the school auditorium , very hot, long and crowed but one I would of never had missed. After photo's were taken we dropped Rachie off with a few of her friends and her cousin (from Ireland) to Apple-bees so they could get a bite to each and celebrate their achievements.
On to Friday nite, @ 4:30 I sent Andrew to the local florist to pick up Micheala's corsage and they "forgot" to make it and didn't have anymore roses (On Thursday I had ordered 2 rose corsages, 1 for Rach & 1 for Mckay) So a carnation corsage was made for Micheala , luckily this was the worst hitch of the nite. Needless to say I am going to be looking for a new florist.
Friday night here on the island was Hot and Humid, just great for an outdoor ceremony.
We left the house @ 5:45 to get to the school, parked a few blocks away (knowing what traffic would be like trying to get out of there, only one way in and out)& walked to the school. (We learned our lesson the night before and didn't wear heels but sandals) Climbed up in to the bleaches and waited. The ceremony started pretty much at 7pm. Speeches were made my all the key note speakers including Senator Charles Schumer.
A couple of weeks ago a classmate of Micheala's passed aways after a courageous battle. The class of 2008 decide to present the first Diploma of the nite to her parents. That started the tears thru the crowd and a standing ovation. After that they ran thru the other 500 plus names, the moving of the tassel and the throwing of the hats and we were done, with the exception of pictures, We tracked McKay down in the school gym and for the next 25 minutes it was pictures with a bunch of friends. After we got home, it was off to a round of parties.
Micheala & Rachael, there are no words to express my feeling towards you both. I have said it before and will say it again, I am proud of you both, honored to be a part of your world & will always be here for you both. Just always remember, "
Shoot for the moon. Even if you miss, you'll land among the stars.





>




As Always Be Good & Be Safe
Labels: family, graduation

| posted by Donna Mangia at 3:08 PM

This is an account of our lifes as we head down the path of life towards our first child. An invisible red thread connects those who are destined to meet, regardless of time, place, or circumstance. The thread may stretch or tangle, but will never break." --An ancient Chinese belief
About Me
Name: Donna Mangia
CURRENT ADOPTION STATUS

-
Get Your Own
Girly Comments & Graphics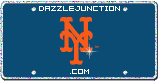 Myspace Comments
@
DazzleJunction.com
Myspace Comments
@
DazzleJunction.com
Girly Comments & Graphics

scroll down to bottom of the page and click on the stop button to turn off the music
My Blog was Blinged by: Sara Lane