Monday, June 30, 2008
What am I doing?
As I sat in the auditorium last week for Rachael's moving up ceremony I had a few moments to reflect over the past 14 years, how quickly it has gone and how in a blink of the eye she will be thru high school then on to college. The same held true for Friday night, sitting in the bleachers, waiting, and again thinking back over the past 17 years, how quick they have gone, but when the class of 2008 started to march in and I saw Micheala for the first time in her cap and gown, the pride I felt was overwhelming , but soon after, fear creep in and hung around. Not fear for Micheala's future or the choice she will make as she goes thru the next few weeks , graduation party's galore, which means a drink fest, but she has a good head on her shoulders and she know that if she ever feels she can't make it home I am only a call away,no matter how far or what shape, I will come, collect her, no yelling, no lecture, just a safe ride home, two aspirin and bed.
So, as I was sitting there and this fear came over me, watching these parents beam with pride, I realized "WHAT AM I DOING?"
I am 45 years old, on a roller coaster ride called adoption, still at least what 3 or 4years from my referrals, that puts me knocking on the big 5-0 add four years before she goes into school, 54 and 13 to high school graduation puts us smack dab in retirement. Aislinn will , sadly, be are only child and when that fear grabbed hold of me I started to question myself. Is it fair to her? Is it right? Is our want to become parents the right thing at this stage? Will our maturity make us better parents or worst parents? After this fear gripped me it hung around for the weekend and every time Andrew would ask me "what is wrong? whats the matter? I just cried. ( I didn't want to tell him what I was feeling till I could get a handle on it and explain it)
Fast forward to today. Quiet day at camp chaos I only have Tommy & Kenzie. So as Tommy is eating his grilled cheese sandwich and watching Andrew's Speed Racer cartoons, I went upstairs to change Kenzie and put her down for a nap but her poor teeth were hurting her and she just wanted to be held . So I checked on Tommy once more and sat with Kenzie in the bedroom chair , just holding her, cooing to her in soft gentle words , rubbing my finger along her cheek as her little body started to relax against me. A calm came over me, the fear started to subside a bit. I realized that A child loves you unconditionally. They don't know age, color , or size, just keep me dry when I am wet, Hold me when I get hurt & cry, Love me no matter what. And that is our plan, to love this child unconditionally be the best parent that we can be, give her all we have and all we are.we may be the oldest parents in her grade but thee is one thing going for us, Andrew never acts his age. So he will always be the young at heart one.
As Always Be Good & Be
Safe
Labels: Thinking

| posted by Donna Mangia at 5:36 PM

This is an account of our lifes as we head down the path of life towards our first child. An invisible red thread connects those who are destined to meet, regardless of time, place, or circumstance. The thread may stretch or tangle, but will never break." --An ancient Chinese belief
About Me
Name: Donna Mangia
CURRENT ADOPTION STATUS

-
Get Your Own
Girly Comments & Graphics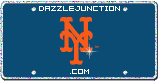 Myspace Comments
@
DazzleJunction.com
Myspace Comments
@
DazzleJunction.com
Girly Comments & Graphics

scroll down to bottom of the page and click on the stop button to turn off the music
My Blog was Blinged by: Sara Lane