Monday, March 14, 2011
Another busy busy day Today after breakfast we met the group to do some site seeing. We got on the bus and drove to the
Yuntai
Garden. They are situated at the entrance of the picturesque
Baiyun
Mountain in Guangzhou China & is the largest and most elaborate garden in China .
We then went to Six Banyan Tree Buddhist Temple. The first thing we saw entering was the laughing Buddha.
then the
Hua
(Flower) Pagoda.
While there we had a Buddhist blessing done for all the children by a monk and afterwards we burned
joss
sticks. It was a hot & humid day but all in all a beautiful outing.
We drove back to the hotel after that changed the chipmunk then met again with our guide Kelly to go to the hospital.
Aislinn
needed more medicine so we took a cab to the hospital. Kelly registered us at the desk then it was off to the 5
th
floor to see a Dr. I almost didn't make it onto the elevator because It was so crowed, but when we got off Kelly said to me "In China you have to be aggressive in such situation otherwise you will be standing there all day! We didn't have to wait to long to see a Dr. A few
questions
were asked, then a new script was
written
for
Aislinn
. Back down the elevator where
Kelly
asked us to sit & wait on her while she had it filled
.
So we waited, and waited. It was an an interesting place, everything for children under one roof. After Kelly had gotten our medicine we got back in a taxi (had to cross the road ~good thing i am use to traffic in Manhattan)and drove back to the hotel. After dinner (Subway) we treated
Aislinn
to some
ice cream
& shopping!
Labels: china

| posted by Donna Mangia at 10:15 PM

This is an account of our lifes as we head down the path of life towards our first child. An invisible red thread connects those who are destined to meet, regardless of time, place, or circumstance. The thread may stretch or tangle, but will never break." --An ancient Chinese belief
About Me
Name: Donna Mangia
CURRENT ADOPTION STATUS

-
Get Your Own
Girly Comments & Graphics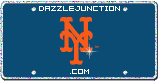 Myspace Comments
@
DazzleJunction.com
Myspace Comments
@
DazzleJunction.com
Girly Comments & Graphics

scroll down to bottom of the page and click on the stop button to turn off the music
My Blog was Blinged by: Sara Lane