Monday, August 28, 2006
ONLY THE GOOD DIE YOUNG
I started to write a post yesterday (Sunday 8-27-06) to update the progress of the adoption and post some picture of the vacation we just took to Western Maryland. I got side tracked and didn't get a chance to finish it and said I'd do it today, but last night we received some sad news and then this afternoon came the phone call I didn't want to take. One of New York's Bravest and a childhood friend of mine lost his life in the line of duty. He was only 43. As I listened to the news reports of Howie's death and what people were saying of him, it was nice to see that although we hadn't seen each other in a number of years he hadn't changed. Every report the words were the same, Kind, Considerate, always lending a hand. All around great guy who played for the local high school football team. He leaves behind a wife and two young children. His Death which comes two weeks before the 5th anniversary of 9/11 reminds me once again to not take anything for granted, live life to the fullest, let the people in your life know what they mean to you while they are here.
Rest In Peace Howie you will be missed.
As always Be Good and Be Safe.

| posted by Donna Mangia at 6:03 PM

This is an account of our lifes as we head down the path of life towards our first child. An invisible red thread connects those who are destined to meet, regardless of time, place, or circumstance. The thread may stretch or tangle, but will never break." --An ancient Chinese belief
About Me
Name: Donna Mangia
CURRENT ADOPTION STATUS

-
Get Your Own
Girly Comments & Graphics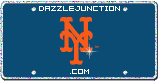 Myspace Comments
@
DazzleJunction.com
Myspace Comments
@
DazzleJunction.com
Girly Comments & Graphics

scroll down to bottom of the page and click on the stop button to turn off the music
My Blog was Blinged by: Sara Lane