Monday, June 19, 2006
Happy Fathers Day!!!!!
Fathers day for the last few years have been very ruff on me. Since I lost my dad in January 2003 nothing has been the same and I miss him so much, but in the three years since he has left us I have grown. I never thought I would make it with out him in my life. My dad and I had a great relationship (as did both of my sisters with him) I called him at least twice a day and stopped over as often as I could. We (my two sisters and I) all had
P
names from my dad, I, being his first daughter was Priceless, Jamie his next daughter was Princess and Kerri being his baby was Precious. All daddy's little girls. I am sadden on this fathers day that my dad will never meet my daughter, never hold her or never tell her the great stories that my dad use to tell us and that I'll never see her sit on her Pop Pop lap as he pulls M&M's out of his pocket for her. I am also happy this fathers day knowing that maybe not by next June but by the following one it will be a very special Fathers Day. I know with all my heart and soul what a great daddy Andrew is going to be. He is an awesome husband and a true friend. I know our daughter is going to have him wrapped around her little fingers.As always Be Good and Be Safe.
Labels: family

| posted by Donna Mangia at 12:01 AM

This is an account of our lifes as we head down the path of life towards our first child. An invisible red thread connects those who are destined to meet, regardless of time, place, or circumstance. The thread may stretch or tangle, but will never break." --An ancient Chinese belief
About Me
Name: Donna Mangia
CURRENT ADOPTION STATUS

-
Get Your Own
Girly Comments & Graphics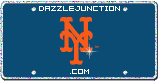 Myspace Comments
@
DazzleJunction.com
Myspace Comments
@
DazzleJunction.com
Girly Comments & Graphics

scroll down to bottom of the page and click on the stop button to turn off the music
My Blog was Blinged by: Sara Lane